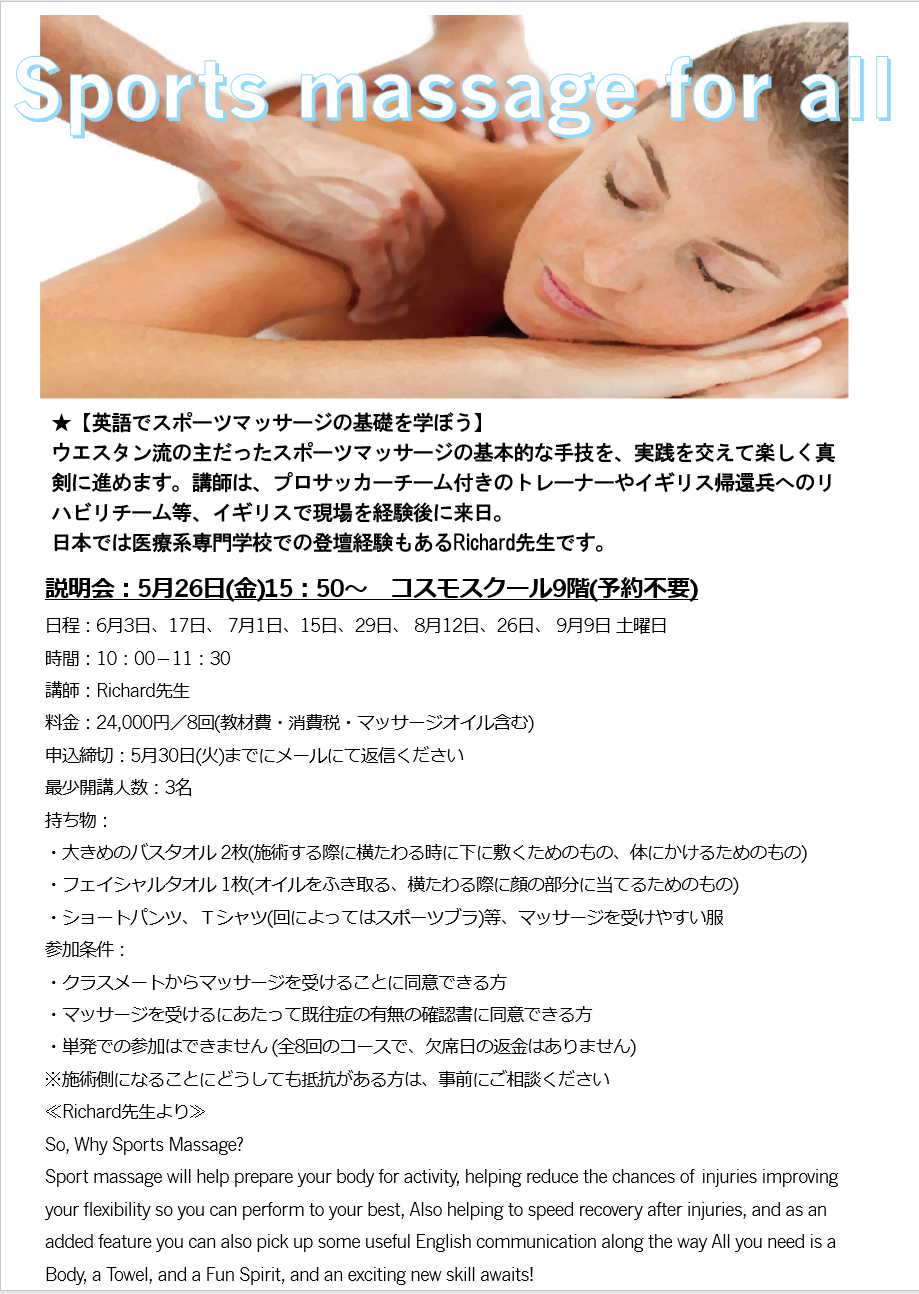 ≪Richard先生より≫
SPORTS MASSAGE FOR ALL!
If you enjoy active free time activities, or enjoy playing different types of sports, or even participate in team sports, or just simply want to know how to ease those tired, aching muscles.
Then why not enjoy the benefits of sports massage learning a great new skill in a relaxed fun atmosphere?
Taught by a former professional sports therapist with over 15 years of experience working in Japan and overseas, and suitable for people of various ages and levels of activity.


下記の項目を入力してお申し込みください
申込クラス:英語でスポーツマッサージの基礎を学ぼう
氏名:
卒業コース:KT or GB 〇年〇月生
携帯番号: